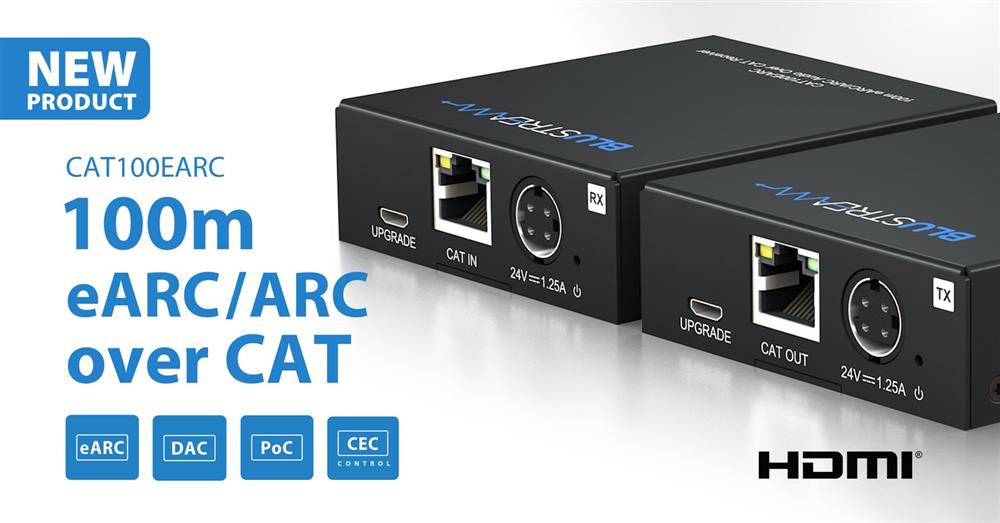 Adding enhanced audio format support to our range of audio distribution products, the CAT100EARC ensures our partners can seamlessly distribute HDMI audio over long distances while maintaining CEC connectivity.
The new CAT100EARC extender transmits HDMI eARC/ARC or optical digital audio signals up to a distance of 200m (eARC/ARC signals up to 100m).
This plug and play device supports CEC pass-through when HDMI eARC/ARC audio is selected and features a built in DAC to convert either of the inputs to a stereo left / right audio output.
In stock and available now.